Five years to live. Strange words to hear about a parent. Better than one. Worse than ten.  So far in the future. I could be dead in five years. I could trip. He could trip.  Like in that movie with Simon Baker, Wynona Rider, and that girl from Lost.  Five years. Thinking McCoy in Star Trek V. Every minute some new technology. Maybe everyone will grow brand new pig hearts. Bad now, what is...
Dave Chapelle had that whole bit about every black dude being a qualified paralegal. I've learned this week everybody over the age of fifty is a qualified cardiologist. Talk to them about a heart condition they will name fifteen drugs, five kinds of surgery. They will name six people the patient should go see in in the area, a few books, some websites. They have theories and practical advice and...
The Weather
Let's talk about The Weather. The Weather is a reoccurring phenomenon in my dreams lately, an organization peopled by a bunch of psuedo-nietzschean baynesian-evangalists, all wearing black turtlenecks. Among themselves they speak a strange guttural language that seems just beyond the reach of deciphering. One of their oft-repeated mantras is "The Will Is All." They keep showing...
A bit disgusting
I have been vomiting for about 12 hours. I'm thinking food poisoning but what do I know. You know the floor always feels so good when this happens. Like the floor will take care of you if you hug it enough. I don't think I've felt this bad in the last decade. This is a remarkably unpleasant day.But water and floor have never been more appreciated.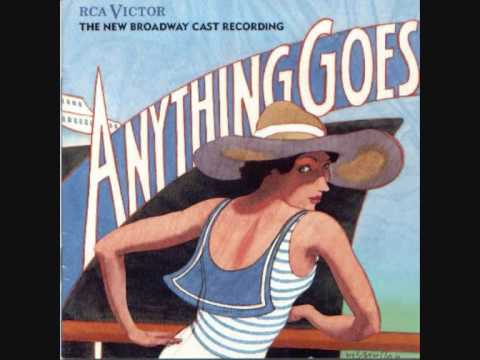 Look girl roommate, I think of you are great. But! But! Don't just stand there wrapped in a revealing towel talking to me for ten minutes. Do you have any idea how uninteresting the ceiling is to stare at?
"Kitchen I have a favor to ask. It's going to involve some bargaining..."
– Great moments in gchat. 
1 tag
Casey: What about Sally? Dana: That wasn't dating. Casey: Well, we slept together almost every night for three months. Dana: Thanks for reminding me. Casey: Dana…! Dana: That wasn't dating, that was two lonely and pathetic people slinking off after a crappy little 2am show getting drunk and using each other for sex! Casey: (stops dead in his tracks) That's not dating?
I just got my new TV in the mail much earlier than I thought I would and shouted "consumerism" and it really cheered me up.
Only took them 55 Years: Inouye's Medal of Honor...
"Second Lieutenant Daniel K. Inouye distinguished himself by extraordinary heroism in action on 21 April 1945, in the vicinity of San Terenzo, Italy. While attacking a defended ridge guarding an important road junction, Second Lieutenant Inouye skillfully directed his platoon through a hail of automatic weapon and small arms fire, in a swift enveloping movement that resulted in the capture...
Official Game of Thrones Beer to Be a Thing,... →
"Reporters Without Borders - an organisation which monitors global press freedom..."
– I would not last very long. 
This is a very good article about having a violent... →
Update: O also now people are saying this article may be not very true. I am unaware of any of this.
I find the weight of endless nothing to be so crushing and yet, of course, where leads that? Friday to Saturday, pause it, Friday to Saturday, and on and so on. Non-glibly, I think part of the answer might be music.
I saw two pretty great people have a pretty bad time tonight. It was saddening because two pretty great people should lock not the horns. Save it for the real constant assholes out there.
You know in a year there will be a tornando that kills hundreds. Or an earthquake that kills thousands. Remember when a storm in, what was it, December of 2005, a storm killed something like a hundred and thirty thousand people without regard. The tunganuska event leveled trees for a hundred miles. Imagine that landing in a city. And yet, depending on how distant we are from those situations we...
My two cents couldn't feel less relevant or important right now but here goes. On an errand I just passed by two playgrounds full of little children laughing and playing.  That should never ever be a sad thing but I damned near started crying. 
"Here's the bottom line, at least for me: We should oppose torture because it's..."
– David Ignatius says exactly what I've been thinking.
All things are possible.
My coworker just told me she accidentally swallowed her wedding band this morning.  Waiting is the hardest part, right? 
When I woke up today I could not stop smiling. Unclear why. Hopefully the day will bear this out?  Usually I do not wake up happy. 
I'm not entirely a terrible person but one thing that is terrible about me is that when this get home I'm throwing on the two towers and fast forwarding through all that Frodo/Sam/Gollum stuff. I watched Flash Gordon yesterday. Best awful movie ever. All Viking Hawkmen, DIVE! Brian Blessed has his own page on tvtropes. It is the third best page on tvtropes.
There is this guy I think of somewhat often, a true blue asshole in college. Once shoved a friend a mine into the street, a rather small girl, at a party. Long before that we all sensed he was just a king of dickhood. I've seen him a few times since then and I've never seen a person trying harder to be nice. Working so hard against his nature. I still don't really hang out with him. Probably...
"He wants both, he wants the entire body-soul connection because anything less is..."
– Billy Lynn's Long Halftime Walk.
I interacted with zero billionaires. Instead I spoke with a woman for two hours. We talked about her three kids, we talked about her husband hunting, we talked about her ducks, we talked about a lot. After my delightful conversation with my dinner neighbor I learned she had begun chemo this morning. I hope she enjoyed my company.
I'm going to a thing this weekend where there will be(probably in another section of the event I will not see or get into or notice) a number of billionaires greater than one. Non-evil billionaires, even. Hot.  
The worst thing that happened in Congress this... →
Were you also wondering why Hu Jintao did not keep... →
"Afterwards, he made a major play for Kelly, convinced they were soul mates. When..."
– This 90210 character guide is riveting. 
The man with the sour face
I was the friend who had to inform Jusky about the fact that the book club I'd told him about he wasn't invited to on account of the making people crying regarding books. Hi, I'm Charles, I'm in my late 20s and I was raised in contemporary society. I went to public school and then a weird and expensive liberal arts school. My immediate reaction upon telling Jusky that...
Vote for a school →
Eww, Facebook. Anyways, I'd like to make a totally non-rational appeal for you to vote for a friend of a friends school for this contest. The winning organization gets a million dollars. Probably chase should just give fifty thousand to a bunch. Also, I didn't review other candidates so I can't say this is the wisest vote, only the one that Kevin Baconed it's way to my attention. Providing a home...
I would like to read this book about war dogs. →
"From 1968 to 1979, a US Ambassador was killed in office on the average of one..."
A very sad story. →
In fact, before he arranged for the killing of Cherica Adams, Carruth had another son he was refusing to support, and the Sports Illustrated story reveals that when the mother of that son came to Carruth with an offer to cut the support he had been ordered to pay in half if he would agree to do things like call their son on his birthday, Carruth replied that she shouldn't be surprised if she got...
I just saw Lincoln for the third time. Have you seen it yet? I could go for a fourth.
The world is a small and desolate place not without hope
A guy just asked me for bus directions. Told him where the stop is. He said he had never been to DC before but "I'm gonna do this, I'm 18 years old and I can take on the world!" God bless that kid.
911
Hi, I'm calling from blank and I just saw a guy break open a car window with a brick. Was it your car? No. Thank you for your concern but we can't send an officer to take a report if it is not your car. ———- Awesome?